Interview with DJ LIBRE
Interview with DJ LIBRE
dodano: 27.02.2012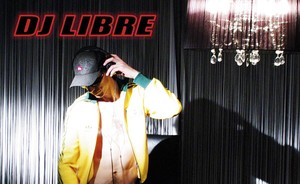 DJ LIBRE is an Artist Producer and DJ from London, UK.
He started out playing in bands (guitarist) and moved into DJing all kinds of dance music. He ran a recording studio for many years before working as a freelance multimedia producer. Now he splits his time between music production and freelancing (and of course DJing and dancing!).
Salsowisko: You just finished your first Zouk CD (Zouk Mash Ups Vol 1) - Why are you interested in this kind of music?
DJ LIBRE: Actually I started remixing because I fell in love with dancing Zouk first!
I've been a musician most of my life. Music is the soundtrack to my life. I can't imagine life without it, and I can't imagine music without dancing.
I think it was natural. I produce my own music and we dance Zouk to a lot of the music I used to DJ. I wanted to dance zouk to a certain song, so I would remix it...
Salsowisko: So you dance zouk as well - what is so special about this music and this dance?
DJ LIBRE: I'd already been a Salsero for 5 years but when I found zouk I was blown away. It's graceful, sensual with so much room for expression and personal style.

But what really clinched it for me was dancing to music that really means something to me and makes my body want to move!
Salsa music is great but it's mostly old and one style. I love it but never listen to it at home.
I used to have a salsa teacher who would play RnB and there were a few of us who loved it but most people just stood on the side with their arms folded saying 'That's not salsa music!' lol
I come from a background where people were unbelievably passionate about music. We would go out dancing BECAUSE of the music and dancing freed our souls.
It was like a religion and believe it or not, there are a lot of similarities to a zouk night!

The connection between you and your partner, when you get it right and you're expressing yourself and the music... it is amazing – flying.

It feels good! This might sound strange but I think this has been lost in the world of dance where how it looks has become more important - where the audience just sits and watches and the more tricks you can pull off the more impressed they are.

It's always evolving. I remember watching Mafie and Vicky on youtube doing their silks performance in Sydney 2010 and thinking wow this is really cutting edge dance to cutting edge music, it's not trying to fit into some traditional formula or rigid structure.
Salsowisko: Can you tell us something more about your work as a DJ?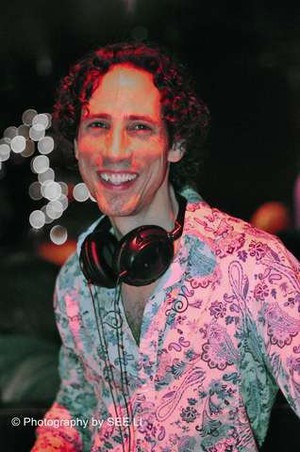 DJ LIBRE: I like to guest DJ and do something special for the crowd. I try not to play out too much so I can concentrate on writing /remixing so I'm not a resident DJ anywhere.

People always think I'm a DJ first because my artist name is DJ Libre as well but I consider myself as more of a Producer right now (In the dance scene there are a lot of DJs who become producers and it's a natural progression).
I've just made a track for Solange's new Tuition DVD coming out here soon and I've got lots of different projects I'm working on.

I love DJ-ing because I get to share my love of the music with a crowd and hopefully take them on a journey into the stratosphere with me.
I hate it because it means I don't get to dance and hang out with the crowd. I guess you can't have both! lol
Salsowisko: Do you only play locally or on some bigger events as well?
DJ LIBRE: Yes, I've been invited to play at a big party coming up in the The Hague (Netherlands) called Nach van de Zouk!
That's going to be a great party, the venue is fantastic and Zoukerro (organiser) really goes for it!

I'm also going to be playing in London at the Scala Latina festival Bank Holiday Easter Weekender (thanks to Sarah Gibbons) and at the London Dance Congress.

I would really like to play some congresses in Europe this year, like Amsterdam, Prague, Brno, Berlin, Spain.
I actually want to go to congresses to learn to dance and meet everybody too so I'm hoping to get invited.
Salsowisko: Are there any legal issues that DJs have to deal with playing in the UK? I am asking as in Poland at the moment we have some problems - DJs need to have special licenses and cannot play from mp3s unless they have the original CD. That means playing remixes can be illegal. How is it in UK?
DJ LIBRE: This is a big subject at the moment and I will be writing about it on my blog this year.

In the UK venues pay an organization called the PPL for a public performance license and DJs pay the PRS for a Digital DJ license if they make copies of their CDs to mp3 or other formats. I believe it's the same in USA, Australia and a few other countries.
There is a lot of controversy over this. It all comes down to the fact that we are still using copyright laws that were made before the era of digital copying.

I've never heard of an event getting closed down in the UK or the US at a venue that has a PPL license, regardless of what the DJ is playing from.
I think venues and DJs in the UK are good at getting licenses which means that the artists and record labels are still getting paid so it's not such a big issue here.
Eventually the law and the industry will update itself and we'll have a fair system, but right now is a time of change.
Salsowisko: Where do you find inspirations for your tracks?
DJ LIBRE: Often it will be one of my favorite songs that I really love and I have to try remixing for zouk.
Other times I will be listening to different styles of music but always with an ear open to what it might be like to Zouk it!

But the nicest way is actually when a zouk dancer or friend suggests a song to me that THEY really love.
This makes it special because it becomes our remix, not just mine. Sometimes it's a track I've never even heard before, so it's exciting for me too.
SO if you have any all time favorite songs that you think would be good remixed facebook me!!!
Salsowisko: Are you already planning your next CD?
DJ LIBRE: I want to spend some time promoting my current album first but...

Yes, I've got loads of ideas! And not just more CDs!
I would like to remix in some different styles - my current CD is quite neo zouk / electronic (and I will always make more like that).
I've got an idea but I'll keep it under wraps right now, and like I said I want people to keep suggesting songs to me!

But as well as more remixes I want to make DJ sets. Have a listen to my latest work in progress (Altitude Part 1)

I want to take dancers on a journey where the music never stops and lifts them right up there - stratospheric!
I think this comes from my experiences of clubbing, where the music was an equal part of the dancing.
I want people to enjoy listening to it at home and in their cars too.
You can listen to Zouk Mash Ups Vol 1 all the way through like an album. It's lived in my car for a while now, I love feeling the sub bass!

Also I've got ideas to create an original Zouk track this year, collaborating with a few others - I really hope that works out!

Another thing that seems to be happening is working with choreographers and making special remixes for their shows.
I love to see how dancers interpret a song and especially my remixes.
A few people have choreographed a performance using one of my remixes. I am hoping to see more (there are some vidoes on my Youtube channel). Words cannot say how much it means to me to see this.
Salsowisko: How can people get hold of your remixes?
DJ LIBRE: Just add me on facebook and send me a message!
I'm not selling my work. If anyone wants to support me or show appreciation there is a donate page on my website.
I'm badly in need of some new monitors!
Salsowisko: What can you tell us about zouk and people dancing Zouk in London?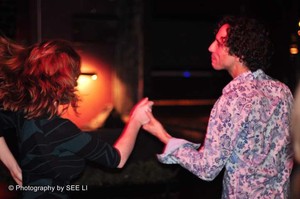 DJ LIBRE: I've only been involved for a couple of years so my view is possibly different from others but...

It's very diverse, our teachers and clubs have different styles and atmospheres so you can easily find what you want.
There's about 1 club every night of the week, each one has it's core following.
Compared to salsa the Zouk scene is very small right now. This is great because it feels like an enthusiasts club, you really feel like you are part of something special (and we're all crazy! lol)

We're not short of stars and teachers:
We have Solange and Joe along with Braz and Patricia (who are always big congress names),
Nataliya and Mohammed (have their own dance school teaching many styles and are great at introducing beginners),
Sarah Gibbons (Rio style does lots of choreography courses and classes),
Gary and Marisa (Latin Zouk and Samba),
Kleber from Brasil who also teaches forro,
There is also a new scene in Manchester (north of England) which is doing great with Tina and Alex.
There are more and I'm sure I'll be reminded who they are very shortly!

I think everyone wishes it was a bigger scene though. There are no big parties on the weekends where everyone goes for example.
We need new people to grow, hopefully I can help spread the word.
The big city lifestyle here competes for your time, there's so much to do! It can be hard to attract people and get them to stay.

Another big challenge facing Zouk clubs in London is finding a venue. It's very expensive and bars and clubs rely on drinks sales to make money.
So as soon as a club night promoter or office party turns up with cash and promise of a big bar spend zouk and salsa nights get cancelled at short notice.
Small Zouk nights have to move around a lot! Once there are enough people it gets easier and there are a lot of good venues.

The people are real mix of personalities and nationalities (London is a very multicultural city). We have it all from prima donnas to have a go heroes, but everyone loves Zouk with a passion!
Salsowisko: I've heard there are many Polish interested in Zouk in London?
DJ LIBRE: Yes, there are actually and only recently we were commenting on facebook about how good the Poles are!
In fact I find most dancers from eastern Europe are very good, it's the same with salsa - you guys have dance in your blood!
I think also that it's more normal for you to learn dance as you grow up, whereas kids here do sports a lot.
So if you're coming to London, facebook me! We like having you here!
Salsowisko: What is the most important motto in your life that you would like to share with our readers?
DJ LIBRE: I have so many! The ones that are saying it right now for me are...

Know who you are, believe in yourself, be yourself.

Dream, because dreams create reality.

Jump! Go for it! Do that thing you've always wanted to do... then turn around and give it back to everyone :)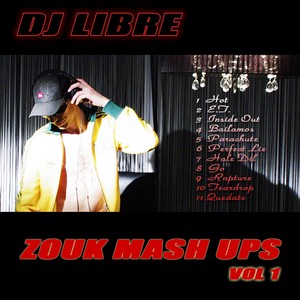 Facebook: facebook.com/deejaylibre
Website: DJLibre.com
Youtube: youtube.com/DJLibreTV
Soundcloud: Soundcloud.com/djlibre
Wyraź swoją opinię!